Who's Online
We have 95 guests and no members online
Welcome to Coin News Today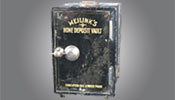 In early 2017, the Texas Attorney General issued the following gold coin consumer alert "Be wary of Home Storage IRA Plans, as these have not been thoroughly tested with the U. S. Treasury or IRS. Stick with reputable independent custodians."
The internet is full of websites promoting "Home Storage" Gold IRAs, "Self Storage" Gold IRAs, "Home Delivery" Gold IRAs, and other enticing captions that lead consumers to believe current law allows them to store gold and silver held in their IRAs at home.
---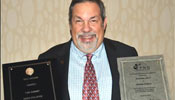 (Anaheim, California) - Top awards for consumer protection crime-fighting efforts and outstanding numismatic writing were presented to Michael Fuljenz of Beaumont, Texas at the 2016 American Numismatic Association World's Fair of Money.
---
---
---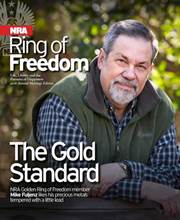 Down along the coast of Texas there's a Beaumont company, Universal Coin & Bullion, that truly understands that all that glitters is not gold. Both CEO Mike Fuljenz and his staff say they like to keep their shiny stuff tempered with metal more suited for making bullets. Lead, they explain, is a too often discredited element that keeps gold and silver safe-when it's not protecting several centuries' worth of individual freedoms these southeast Texans hold dear.
Fuljenz has had his eye on silver and gold since childhood in Lake Charles, La. It started when his grandfather gave him a silver dollar for making all A's on his report card. Mike also used his lawn-mowing money to buy coin books, learn about rare currency and begin collecting. Over time his knowledge and expertise grew…
---
The recent significant increase in the price of gold may increase the chances of unwary buyers and sellers becoming victims of dishonest dealers, cautioned Michael Fuljenz, an award-winning precious metals writer and President of Universal Coin & Bullion, Ltd. (www.UniversalCoin.com). "It happens virtually every time there's a run up in gold and silver prices. Scam artists take advantage of investors and consumers who have not done their homework," warned Fuljenz
---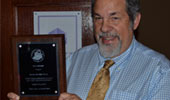 The acclaimed gold coins reference book by Michael Fuljenz, Type Three Double Eagles 1877 – 1907, 2nd Edition, has received the Book of the Year Award from the prestigious Numismatic Literary Guild (NLG). The NLG is a nonprofit organization composed of the country's leading rare coin hobby/trade marketplace editors and writers - "I've received many honors for my writing the past three decades, but this is the first time I've received the Book of the Year award. I'm grateful for the recognition given to me by the top literary organization in numismatics citing it as a book with the greatest potential impact on numismatics…
---
---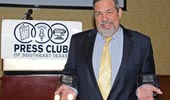 Michael Fuljenz, America's Gold Expert® was honored with four awards in the 23rd annual Excellence in the Media competition conducted by the Press Club of Southeast Texas. The awards were for Fuljenz' consumer education and protection writings about buying and selling rare coins and precious metals.
---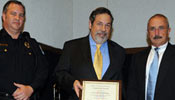 Michael Fuljenz was a keynote speaker at a special training course for Texas law enforcement personnel on the topic of investigating crimes involving rare coins, bullion and jewelry. Mike provided seminar participants with information on where they can promptly get assistance.
---